Jade + Rose Quartz Dual Head 2-in-1 Facial Massage Roller
Regular price

$27.99

Sale price

$27.99
HOW TO USE

This 2-in-1 facial roller is designed as an on-the-go with its included velvet travel bag, so you can roll whenever you please! Just make sure it is on clean skin.

Use in the morning & evening with your favorite skincare product

Use the large roller for the face and neck and the smaller roller for delicate areas such as the eyes, nose, and mouth contour

Massage your face upward (think lifting), not back and forth

Start from the neck and gently glide towards the chin, cheeks, eye area, and forehead

Roll 3-5 times over the same area

TIP: Store in the fridge for a few minutes for a cooling boost.

Shipping Info

* Free Shipping for orders over $49.99
Share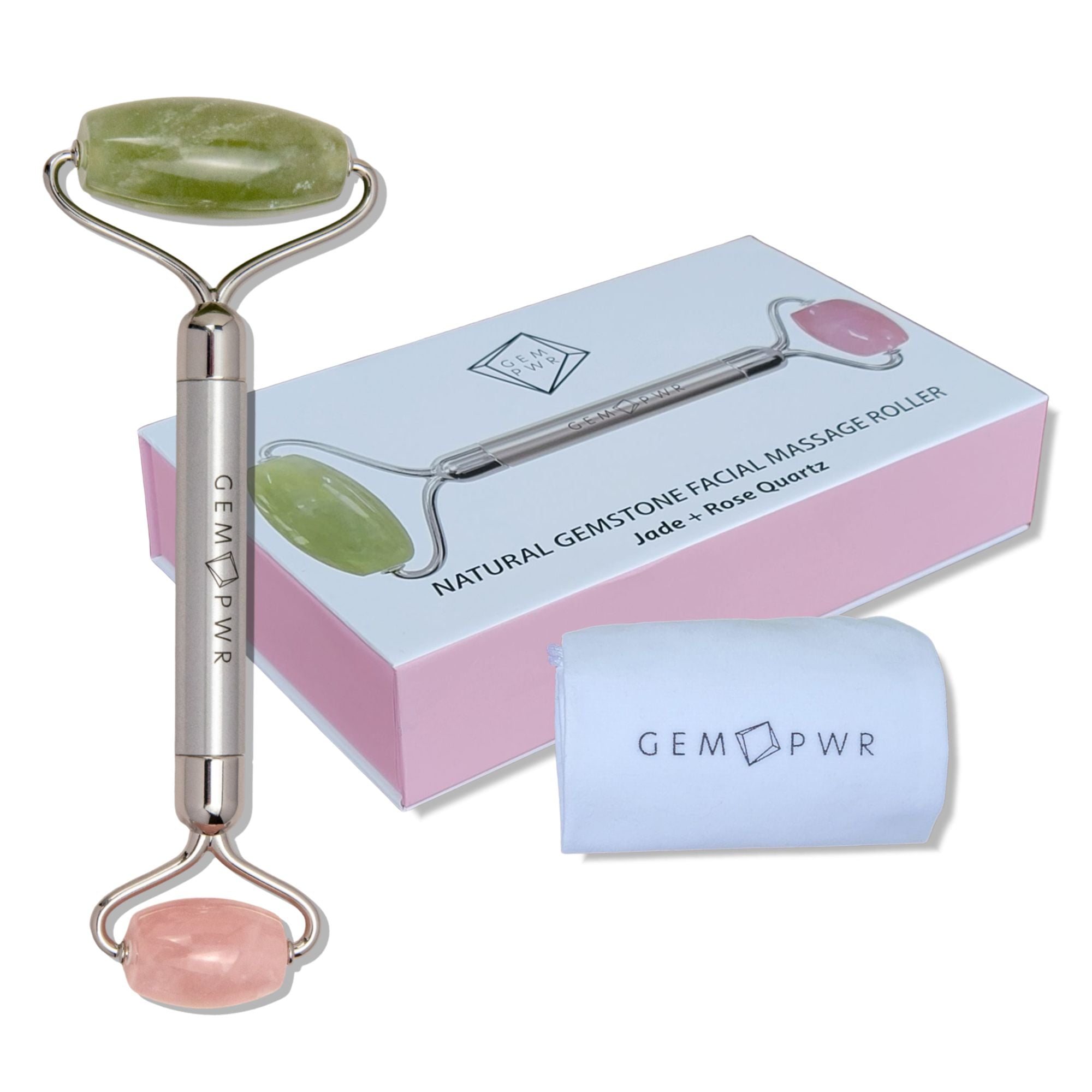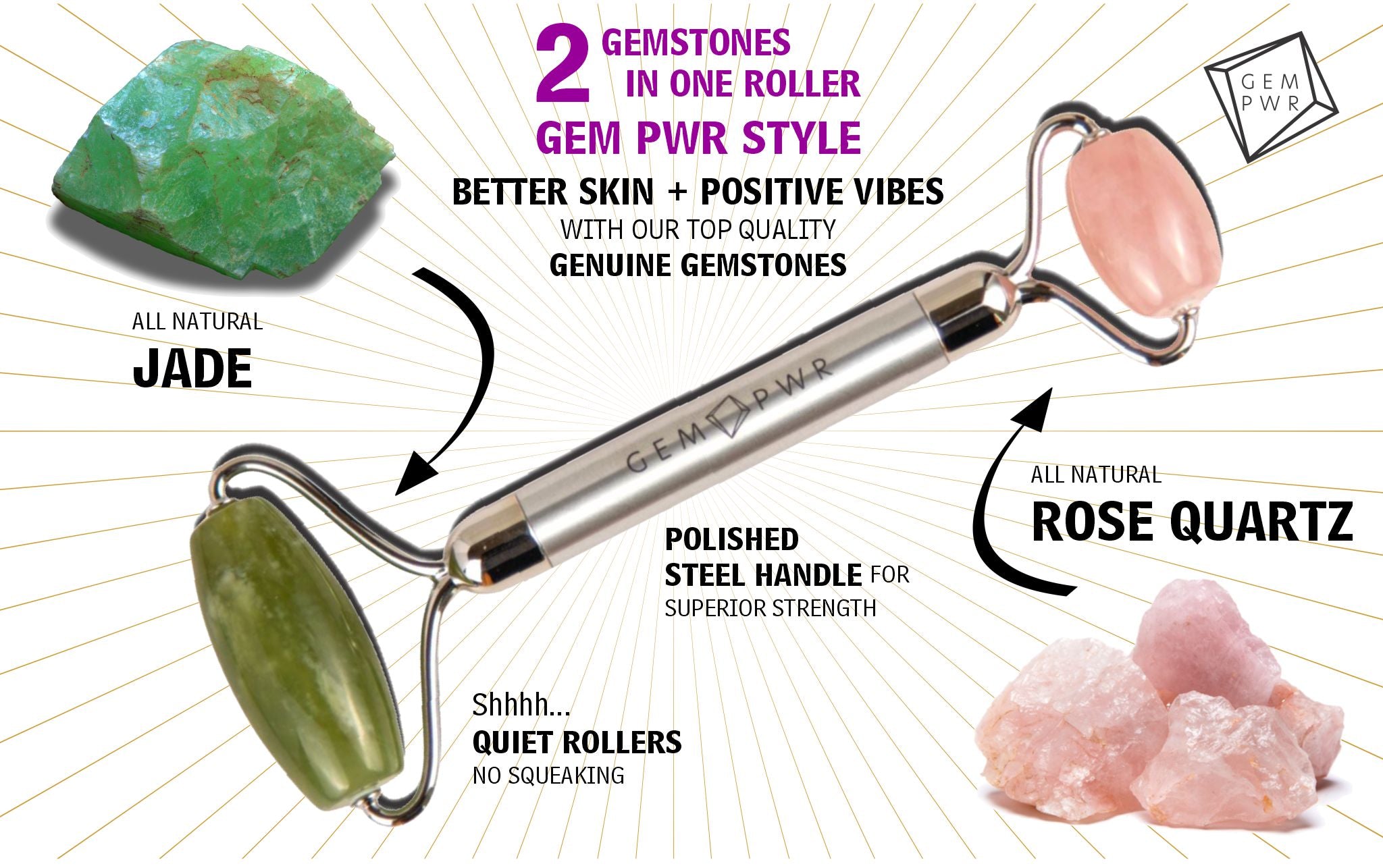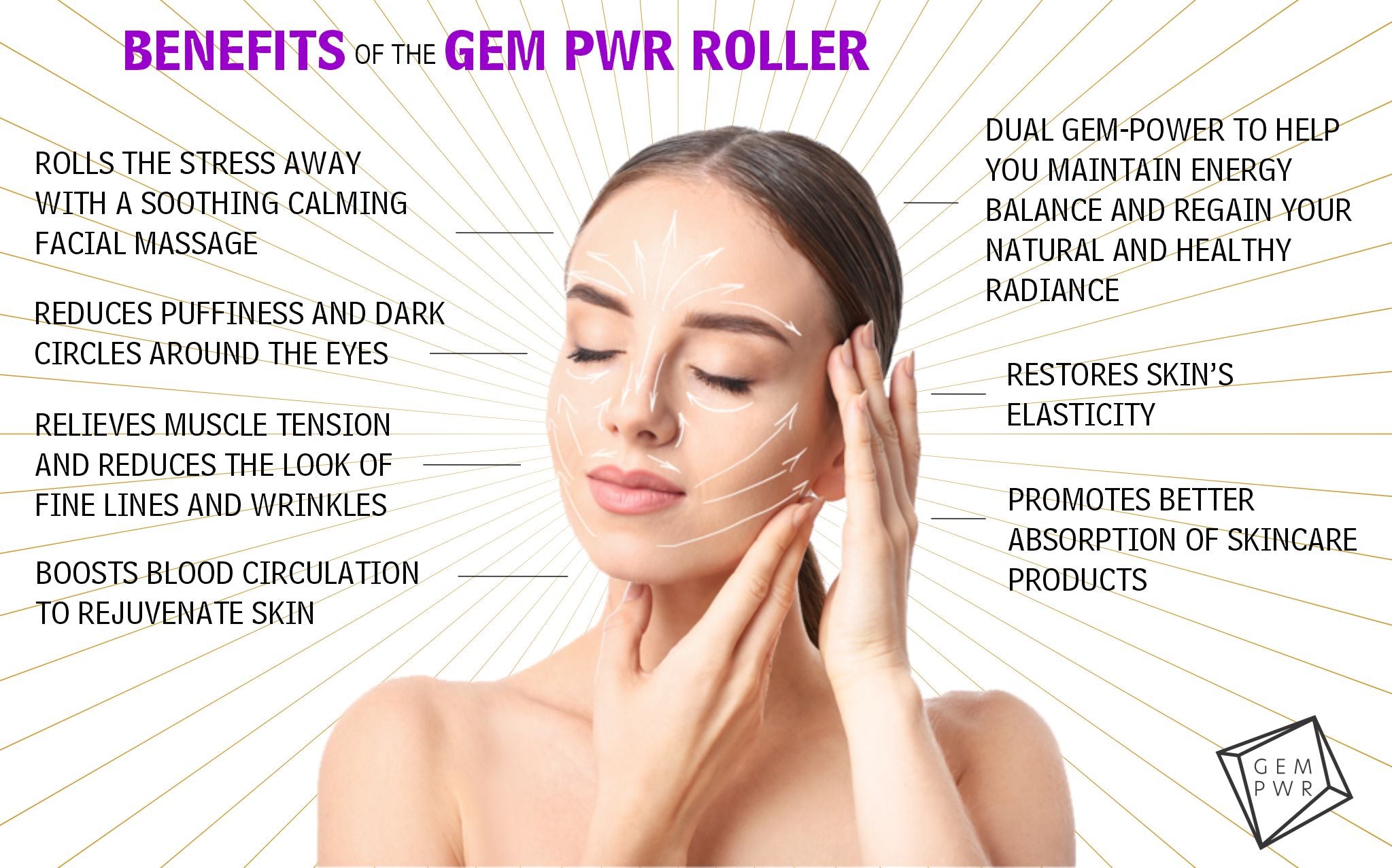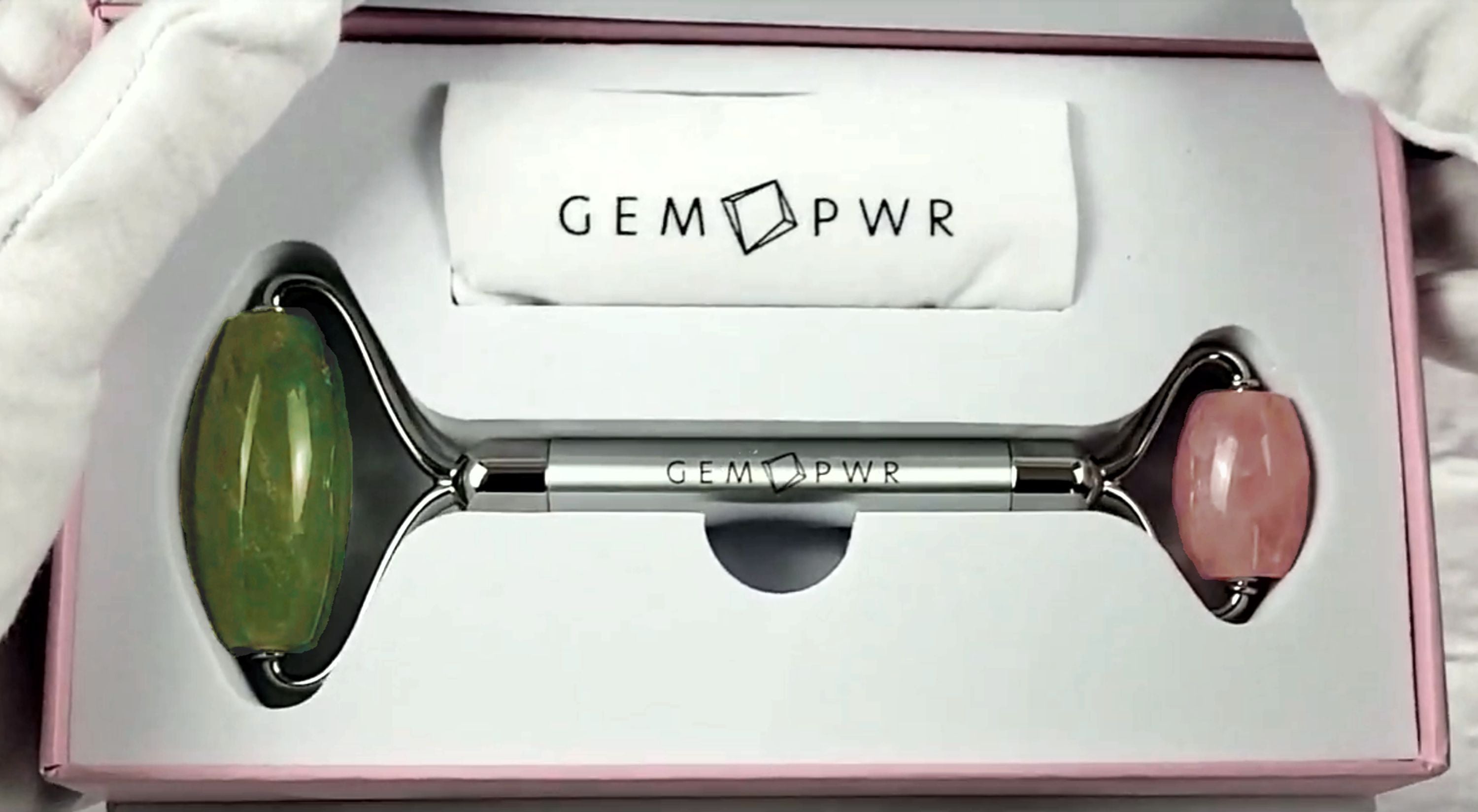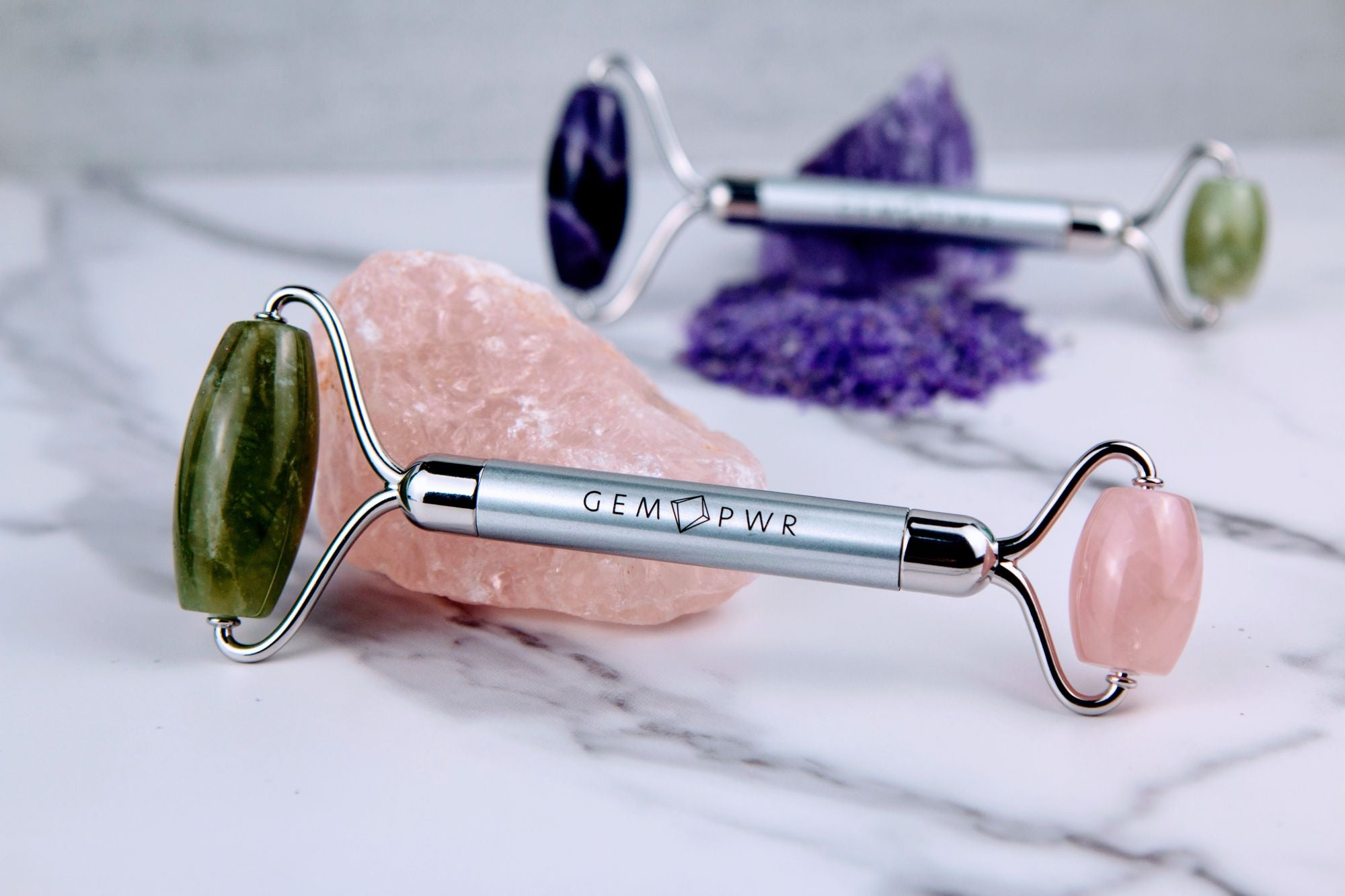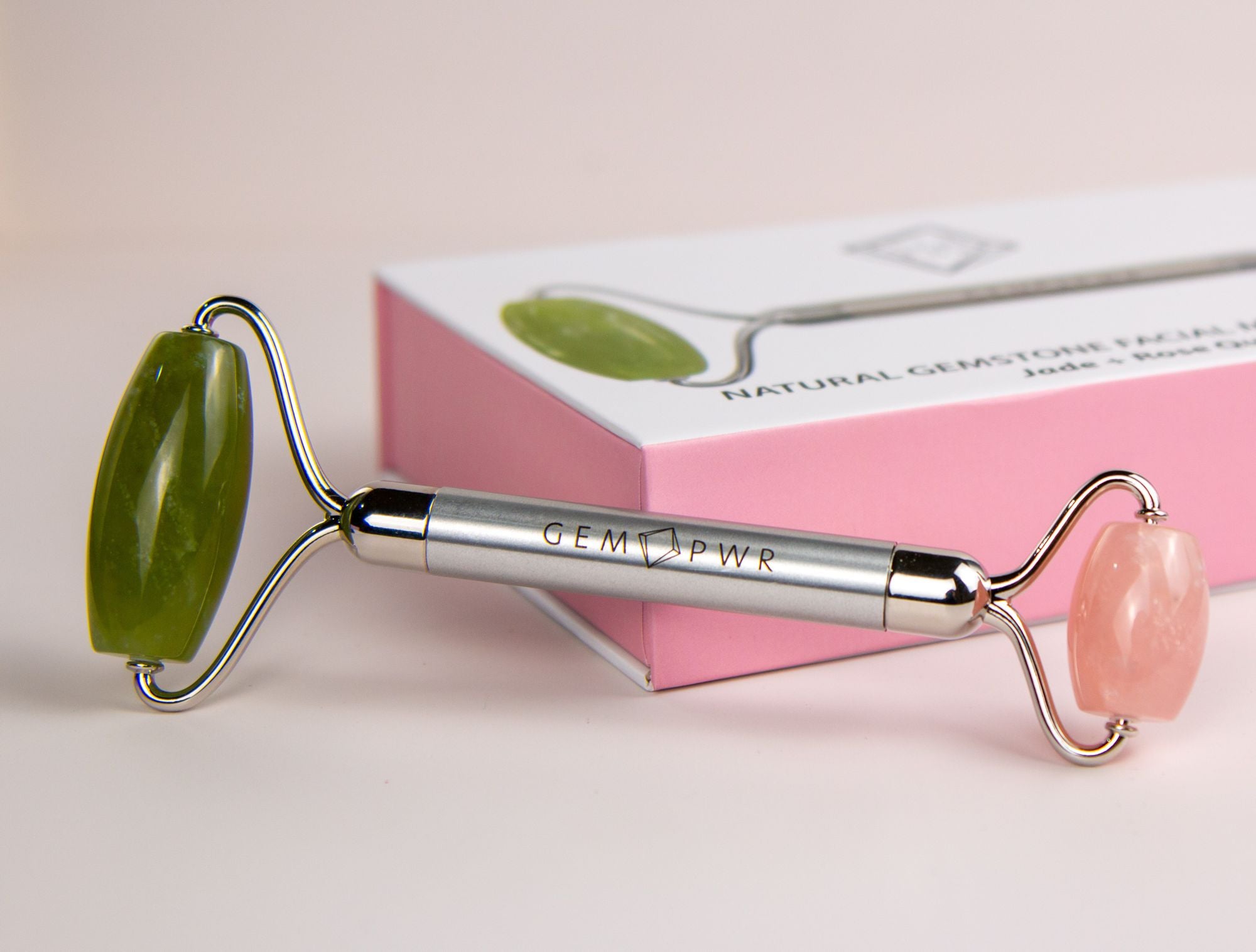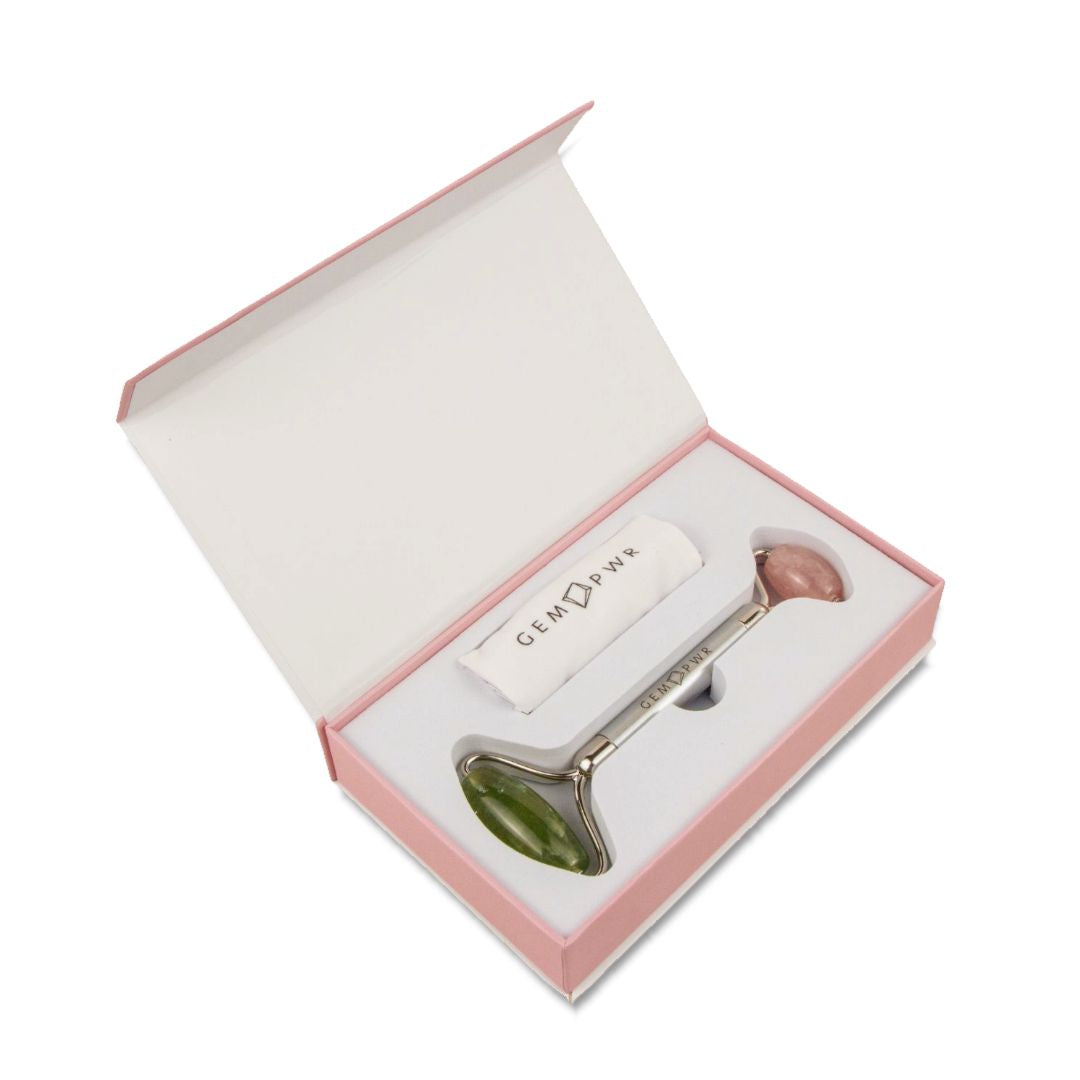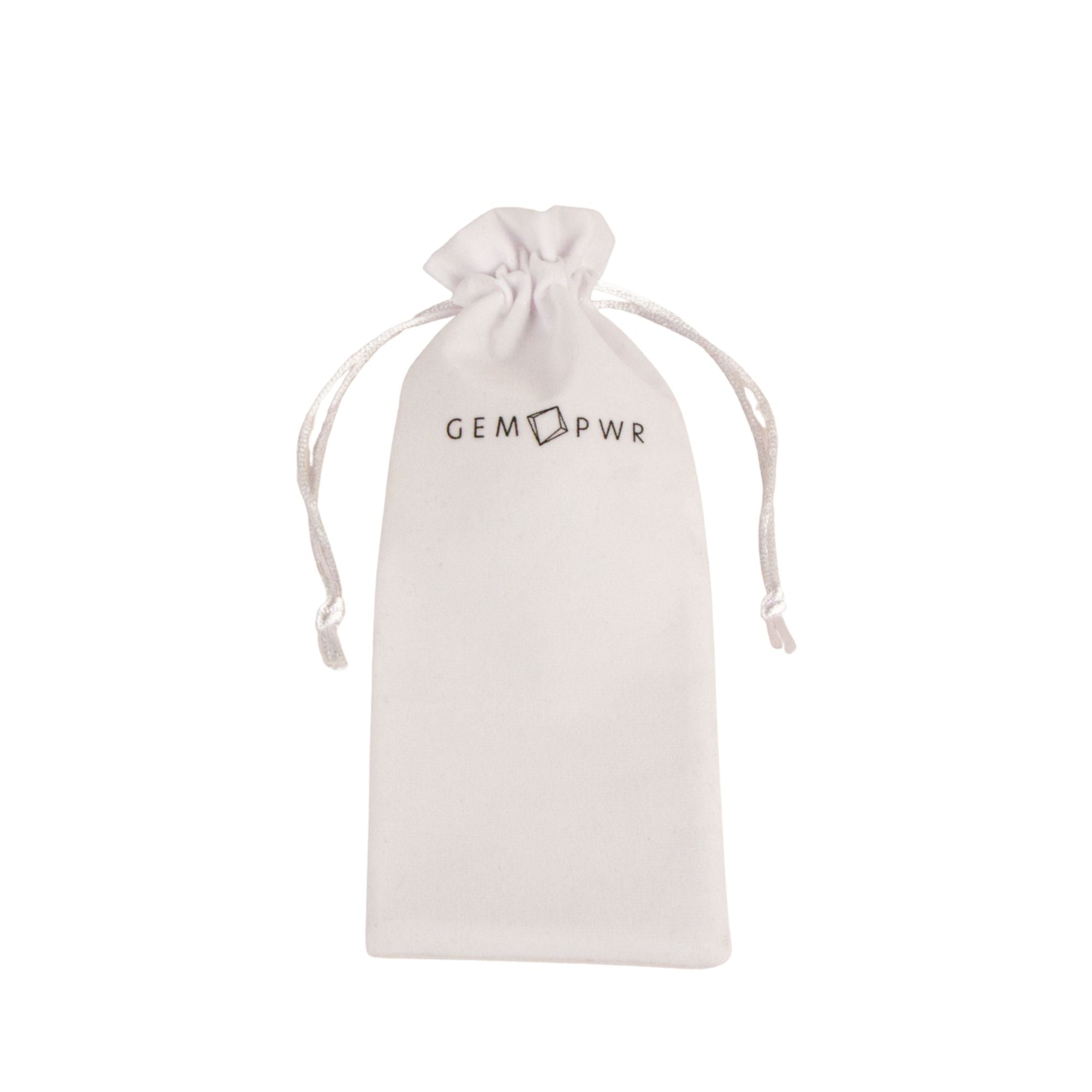 Description
✅ JADE + ROSE QUARTZ DUAL HEAD 2-IN-1 FACIAL ROLLER: No need to buy two rollers as this one offers premium construction and two high-quality gemstones to calm inflammation, brighten your complexion, boost blood flow, and stimulate lymphatic drainage. Steel alloy, durable handle. Also comes with included travel pouch.

✅ MAINTAIN YOUTHFUL SKIN: Enhance your skincare routine by minimizing premature aging. Our face roller keeps your skin's elasticity and radiance in check. As a result, the formation of fine lines, under-eye puffiness, and dark circles are reduced.

✅ SPA-QUALITY FACIAL: De-puff, detoxify, and de-stress at home with this smooth, noiseless 2-in-1 roller. The massage movement promotes circulation, collagen production, calms inflammation, reduces under-eye puffiness, and detoxifies the skin.

✅ BOOST THE EFFECTIVENESS OF SKINCARE PRODUCTS: Keep your skincare routine on a roll by using with a face cream or serum to increase skin absorption and get the most out of your skincare products. Enjoy on the go with the included velvet travel bag!

✅ ALL-NATURAL JADE + ROSE QUARTZ: An energy duo for beauty inside and out. Jade promotes youthfulness and well-being. Combining its cooling properties with rose quartz, a beautifying, healing stone, you can achieve radiant skin and minimize wrinkles.

---------------

Gemstones have many health benefits, from the metaphysical to the physical. Since ancient times, gemstone facial rollers have been the beauty tool of choice for those seeking that fountain of youth, a quest many of us in the modern world can relate to.

The healing properties of Gemstones, combined with the rolling action, work to depuff, detoxify and de-stress the skin.

Genuine High-Quality Gemstone Roller
All rollers are not equal; many are plastic and contain harsh dyes. But not ours. We offer the highest quality facial rollers, with polished steel handles and no squeaky rollers.

This luxurious beauty roller also packs a secret rejuvenating punch with our GEM-PWR style. Featuring two quality gemstones, Jade + Rose Quartz, in one device to enhance your beauty routine and pair perfectly with our skincare products, providing you with the best results.

Reward yourself with energized skin and a boost of positive energy (chi) using this perfect duo to roll your stresses away with a calming facial massage.

Benefits Of Gemstone Rolling With a 2-in-1 Dual Head Roller
Our dual stone facial massaging roller has many benefits:

Reduces fine lines
Boosts circulation rejuvenating the skin
Restores elasticity + plumps the skin
Promotes collagen production
Stimulates detoxification by lymphatic drainage
Minimizes puffiness + dark circles
100% Dye-free
External use only